It was a busy week! I'm just going to jump right in: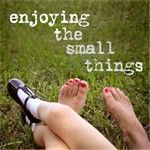 Kelle Hampton
is a great writer and photographer. I always enjoy her blog posts! (I've even got her button on my sidebar!) This is a story she did for NPR. It speaks to me especially because I've just given my children a sibling with Down syndrome. My father even told me several times that Sasha would be the one to suffer for having this sibling. I appreciate Kelle's perspective on her daughters (sisters). It is sweet how her own sister helped her with her perspective.
I loves me some Kitchen Witch! This is a long-running, sometimes controversial debate. This seemed like a different sort of perspective on the whole mess... and has me rethinking how we handle the holiday ourselves.
The comments also offer some thoughtful input on holiday traditions.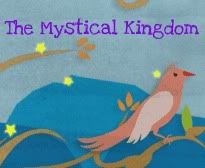 Um... wow! Just... wow! I had
never
heard this
at all
. This is definitely worth a read! I'm wondering how dread locks might effect the sixth sense...
Do you have long / short hair? How about your spouse? your kids? Ever noticed a difference after a big chop?
I'm joining Authentic Parenting and Hobo Mama for Sunday Surf. Share your best reading of the week, and link up your post at either blog!
For more great reading, visit Hobo Mama or Authentic Parenting for the latest Sunday Surf and linky.
Happy Surfing!