Day 62 - March 3
I scarfed down leftover cupcakes the day after my party!
I learned this particular method from Cake Boss.
Day 63 - March 4
The morning of my party - my garbage disposal quit on me.
It took these 2 guys 1½ hours to fix it on Monday.
Day 64 - March 5
Sleepy Spencer snuggling with Ronni...
who's hair apparently matches his shirt!
Day 65 - March 6
Sasha & her "Lilypad"
on our obnoxious-but-free couch
Day 66 - March 7
This day / NG Tube procedure (and holding him down for 45 minutes) sucked so bad!
Day 67 - March 8
This scan was bizarre.
(Thyroid Uptake & Scan is a 2 day process.)
Day 68 - March 9
My
Hemp Protein Powder
finally arrived! I tried it in my darkest green "Monster Smoothie" (adding blueberries made it extra dark). I don't know why I didn't think about it being green... that surprised me. It tasted... a little powdery. It was more a texture thing than a taste. I think a yogurt smoothie might support it better... we'll see.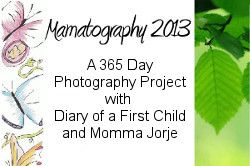 This post is part of the
Mamatography 2013 Project
with
Diary of a First Child
and
Momma Jorje
.
We are taking (at least) a photo a day to keep a record of our year. Join us at any point during the year and start sharing your own daily photos!
***

Without further ado, here are the Mama/Papatography 2013 participants!